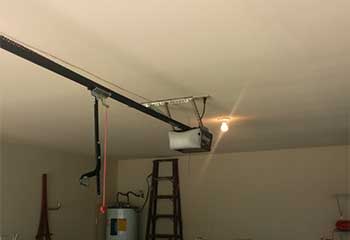 Opener Installation
Customer Issue: Ms. Gelbar needed an opener put in for her tenant's garage unit, at minimal cost.
Our Solution: Since neither she nor her prospective tenant cared much about noise, our team installed an inexpensive and user-friendly Craftsman 00954985 model ½ HP chain-drive opener. Installing the drive system and opener and programming the included handset made the garage door ready for use.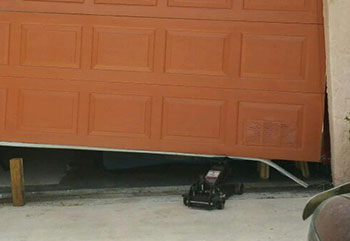 Track Replacement
Customer Issue: Completely damaged track.
Our Solution: Our technicians replaced both tracks to ensure optimum alignment and longevity. While the second one had not been damaged by the accident, it was quite old and had developed some rust and dents. We carefully removed both sections and fitted the door with new ones.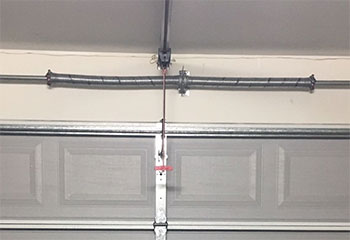 Spring Replacement
Customer Issue: Extension spring broke.
Our Solution: Our technician found that the safety cable securing the broken spring was almost completely rusty, and by sheer luck had managed to prevent the component from flying off when it broke. We replaced both extension units (the second one was in nearly just as bad a shape) and installed new springs and new safety cables to make sure the door could keep working safely.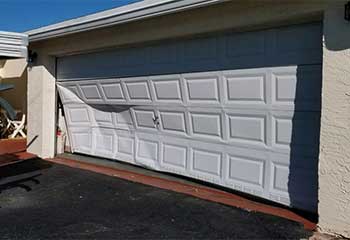 Panel Replacement
Customer Issue: Dented panel.
Our Solution: Our technicians found that only two of the panels were dented and recommended replacing them with similar ones. We were able to find exact matches from the door's original manufacturer and replaced the sections without causing any damage to the adjacent parts.